[:de]Die Designer Otto Drögsler und Jörg Ehrlich arbeiten bereits seit zwanzig Jahren gemeinsam für verschiedene internationale Marken. 2009 gründeten sie ihr eigenes Womenswear Label, Odeeh — eine Hommage an fröhliche Muster, hochwertige Stoffe und Schnitte in rar gewordener Atelier-Qualität. Seit 2017 verantworten sie die kreative Leitung von Meissen, Deutschlands ältester Porzellanmanufaktur. Mit dem bereits letztes Jahr begonnenen Wiederaufbau von Design- und Gestalterkompetenz im eigenen Hause kehrt die Manufaktur somit zu einem Konzept der hauseignen Produktentwicklung in neuer Form zurück.[:en]Designers Otto Drögsler and Jörg Ehrlich have been working together and for various international brands for twenty years. In 2009 they founded their own womenswear label, Odeeh - a tribute to cheerful patterns, high-quality fabrics and cuts in rare studio quality. Since 2017 they have been responsible for the creative management of Meissen, Germany's oldest porcelain manufactory. With the rebuilding of design and creative competence within the company, which began last year, the manufactory is returning to a concept of in-house product development in a new form.[:]
Und diese Doppelrolle, die ihr mit Meissen habt, ist das eine Ausnahme oder seht ihr euch als kreative Consultants auf der einen und Modeschöpfer auf der anderen Seite?
Wir sind Kreativdirektoren. Wir begleiten das Unternehmen in der Projektentwicklung, was neue Projekte anbelangt, genauso aber auch in der Darstellung, das ist eben bei Meissen aus unserer Sicht lange in den Hintergrund geraten. Man dachte, man sei so toll, dass die Leute die Produkte selbst verstehen, aber diese Dinge brauchen eine extreme Bühne.
Das Netzwerk für Meissen ist so ein großer Bestandteil unserer Tätigkeit für die Manufaktur, es ist nicht so, dass wir persönlich neue Produkte entwerfen, sondern wir versuchen, Leute an Land zu ziehen, die für Meissen arbeiten und dann über ihr Arbeiten das Netzwerk für Meissen vergrößern.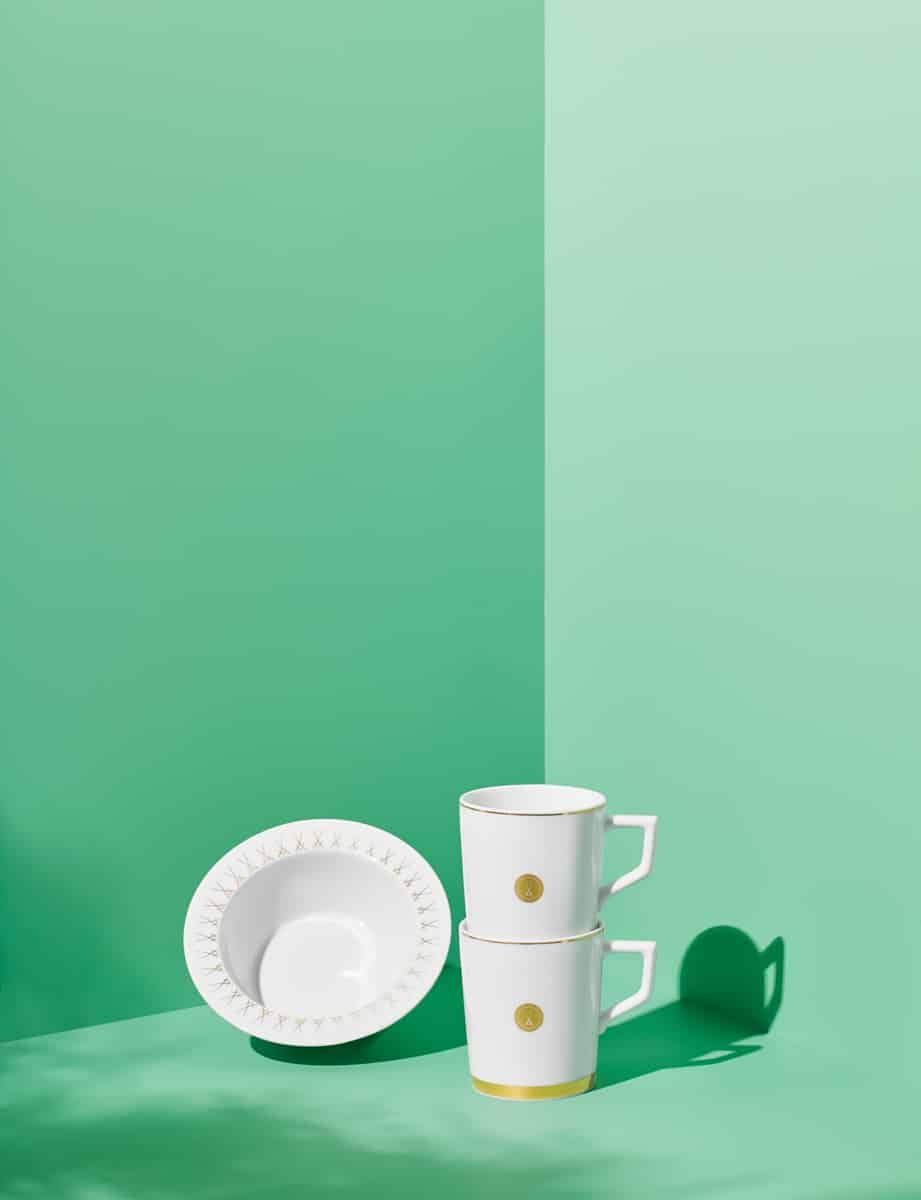 Wie habt ihr das analysiert, um zu einem kreativen Konzept zu kommen?
Wir haben hier in Deutschland einen sehr minimalistischen Ansatz. Alles ist immer mit einem Andersdenken behaftet, und man stellt sich nach Außen nicht wirklich dar. Im Fall Meissen sind wir ins Archiv gegangen, haben uns mit dem Verständnis auseinandergesetzt, wo kommt die Manufaktur her – aus dem Barock. Und darüber haben wir diesen Begriff der modernen Opulenz definiert, der jetzt so eine Art Guideline darstellt. Wir versuchen, eine Anti-minimalistische Handschrift zu spielen, zu sagen, es kann auch mehr, eine Vase muss nicht alleine stehen, die kann auch mit Blumen gut sein…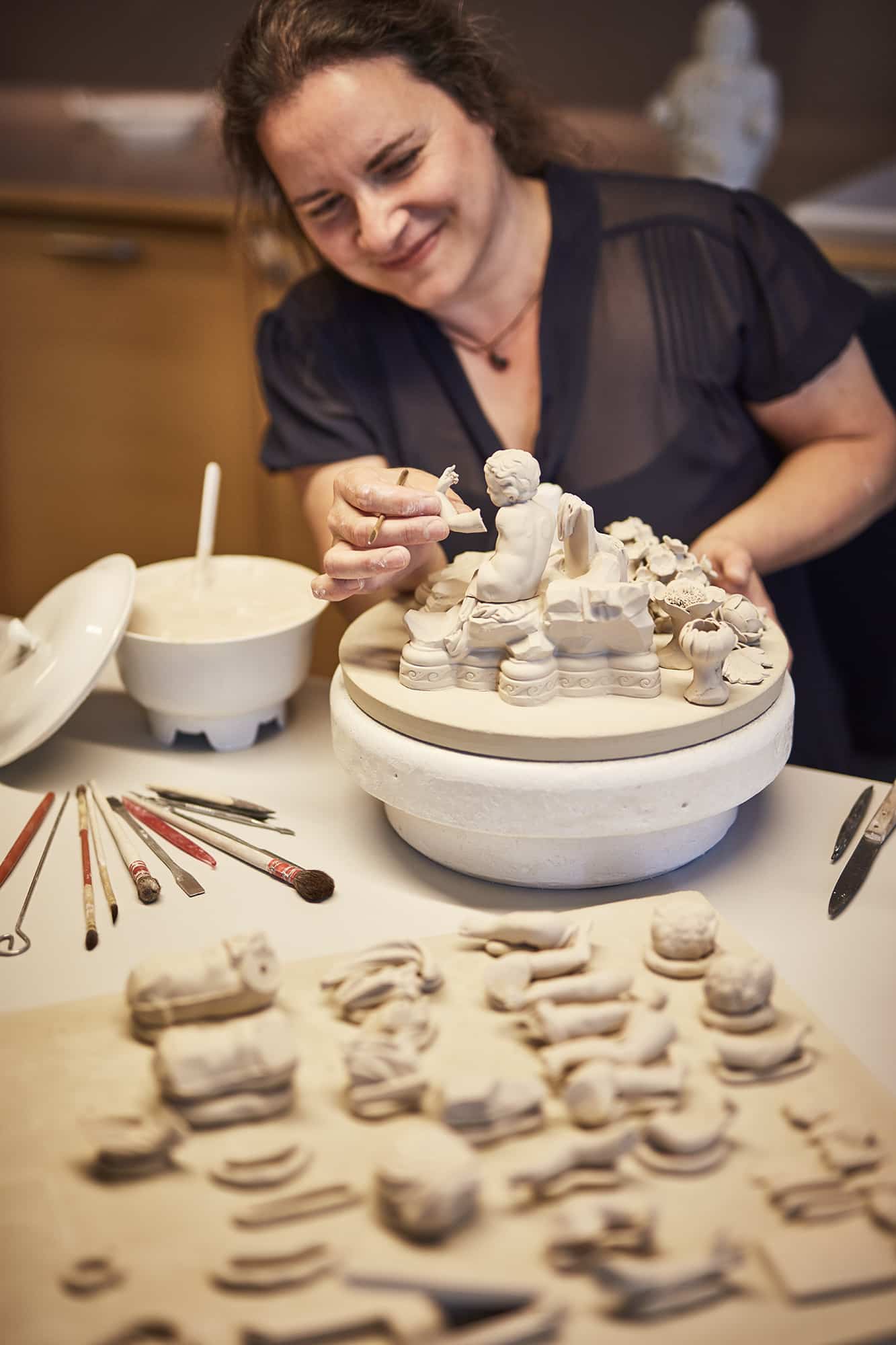 … Ornament ist kein Verbrechen …
… genau, Ornament ist kein Verbrechen. Da ist ja gerade auch der Wandel da, es entsteht eine neue Offenheit dafür.
Dieses Interview ist ein Auszug aus dem Buch:
Handmade in Germany. Manufactory 4.0.
Herausgeber: Pascal Johanssen
Gebundene Ausgabe: 240 Seiten
Verlag: ARNOLDSCHE; Auflage: 1 (1. Juli 2019)
Sprache: Englisch, Deutsch
ISBN-10: 3897905418
ISBN-13: 978–3897905412
Webseite: