Nicolene van der Walt ist eine südafrikanische Holzarbeiterin, Künstlerin und Designerin mit Sitz in Berlin-Neukölln.
Nicolene van der Walt kombiniert ihren Hintergrund in zeitgenössischer Kunst und klassischer Holzbearbeitung, um funktionale Designobjekte und freistehende Möbel zu schaffen. Sie konzentriert sich auf handgefertigte Einzelstücke und limitierte Auflagen sowie Kleinserien, bei denen jedes Stück nach Fertigstellung mit einer Chargen- und Editionsnummer versehen wird.
Ihr minimalistischer Stil zeichnet sich durch die Wiederholung geometrischer Formen aus, die oft mit einem Überraschungsmoment einhergehen. Sie verwendet sorgfältig ausgewähltes Massivholz aus nachhaltig bewirtschafteten Wäldern in Deutschland und fertigt jedes Stück von Hand in ihrer Werkstatt in Berlin-Neukölln. Sie sieht sich als Teil der Slow-Bewegung, die mehr auf Qualität als Quantität setzt.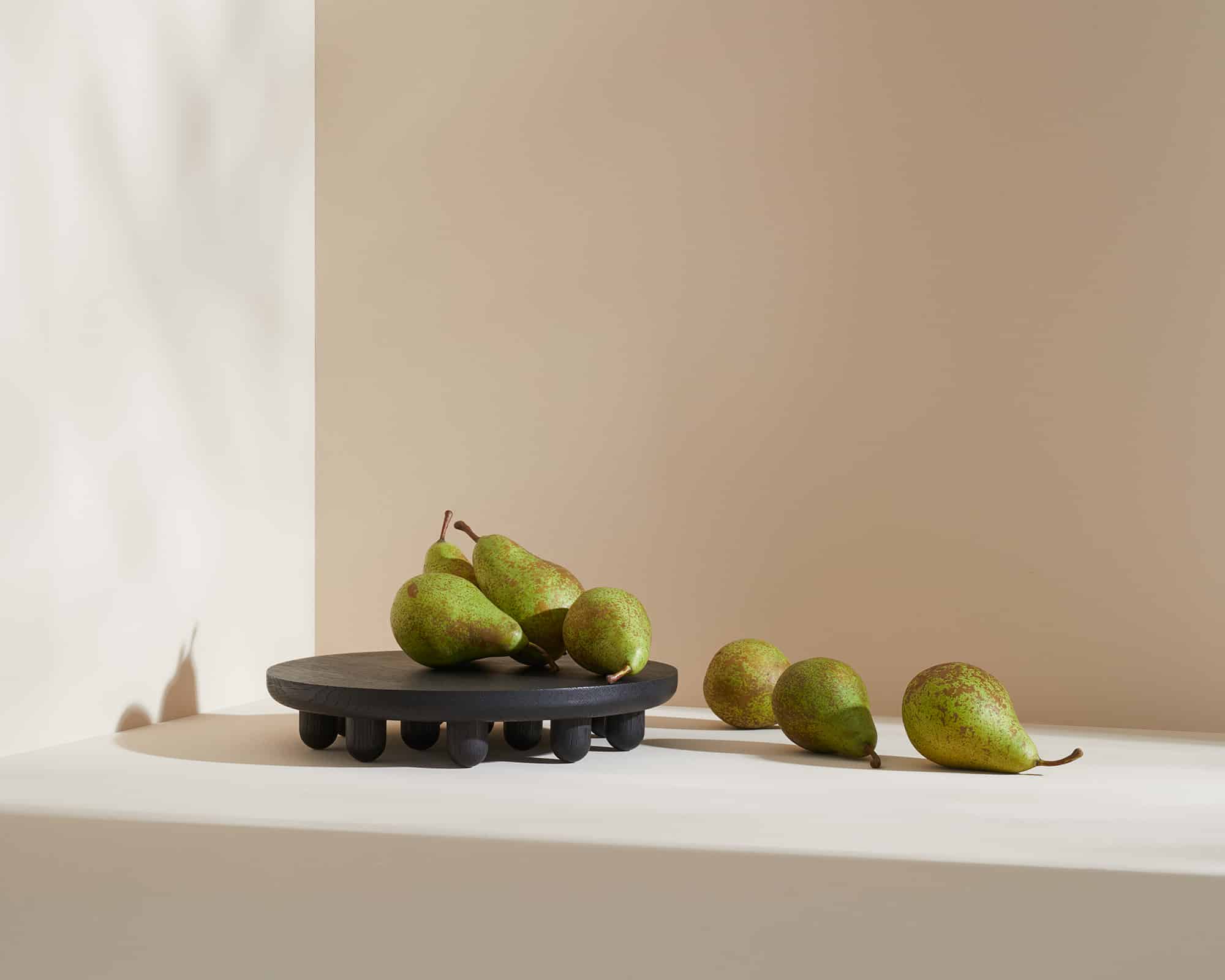 Nicolene van der Walt, geboren 1988, wuchs auf der Farm ihrer Familie in Limpopo, Südafrika, auf. 2013 schloss sie ihr Studium an der University of Pretoria mit einem B.A. Fine Arts mit dem Schwerpunkt Skulptur ab. 2015 ging es für sie dann von Kapstadt nach Berlin, wo sie 2019 eine traditionelle Tischlerumschulung abschloss. Sie ist Mitbegründerin von MATTER of COURSE – einem Berliner Kollektiv von elf unabhängigen Designerinnen, das 2021 gegründet wurde.
Unter Verwendung hochwertiger und umweltfreundlicher Materialien – mit einer Vorliebe für Massivholz – entwirft und baut van der Walt auch freistehende Möbel nach Maß für Privatkunden. Neben der Umsetzung ihrer eigenen Entwürfe in der Werkstatt kann sie die Ideen anderer Designer durch den Bau von Prototypen und die Herstellung von Kleinserien zum Leben erwecken. Van der Walt arbeitet außerdem gerne mit Gleichgesinnten zusammen, um gemeinsam neue Produkte zu entwickeln.
Mit einem Auge für Details wählt Nicolene van der Walt jeden Baum selbst aus. Zurück an der Werkbank betrachtet sie die Massivholzstücke sorgfältig einzeln – ihre endgültigen Objekte enthalten weder Splintholz noch Äste. Sie wendet eine besondere Schleiftechnik an, um sicherzustellen, dass ihre funktionalen Objekte auch nach längerem Gebrauch glatt bleiben und regelmäßig gewaschen werden. Da Holz ein natürliches Material ist und die einzelnen Stücke von Hand gefertigt werden, ist jedes Objekt ein Unikat.
Nicolene van der Walts Arbeiten sind für die Ewigkeit gemacht und versprechen, mit dem Gebrauch schön zu altern.